2012 Ride Date has not been set yet. Please check back later!
2010 ride was cancelled. Instead, Vicky and I and some friends are hosting a Clinic put on by Jennie Wentworth, who works for Clinton Anderson, July 5th and 6th.
We did not hold a 2011 ride. We just couldn't do it because we were still mourning the death of Domino. We did however, attend another Clinic put on by Jennie Wentworth, in April of 2011, in Lone Jack, Missouri.
2009 Ride
Thursday, May 28, 2009 at Eagles Ranch, near Collins, Missouri. We will gather at the ranch and be ready to ride out at 10 am, breaking up into smaller groups of people that want to ride together.
Bring a salad of any type to share for lunch along with your own tableware. We will eat at 1 pm at the shelter house. Afternoon rides if you want to, or head on home!
Bring a friend and invite everyone you know that loves to ride.
If you want a campsite, electricity hook up, or a cabin, call the ranch for a reservation.
Remember ride at your own risk! Think safety.
Photos from the First Annual Ladies Ride,
June 3, 2008
MOM (Domino) I need a NAP, I'm laying down here!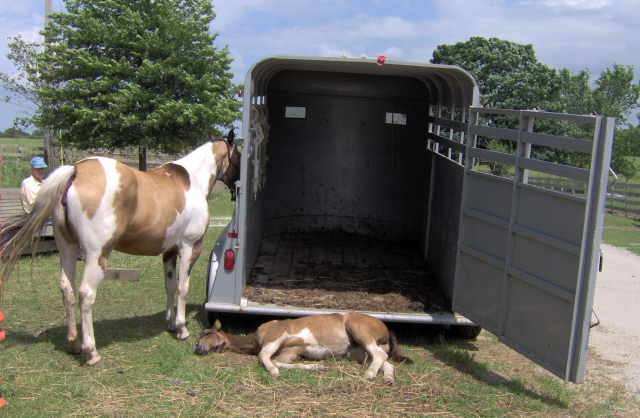 DON'T leave without me(Lady)!!
Barbara and Duke waiting for Lady and Domino
Lady, who cut your hair? Talk about a bad body clip!
Vicky, co-organizer, on Kitt....on the right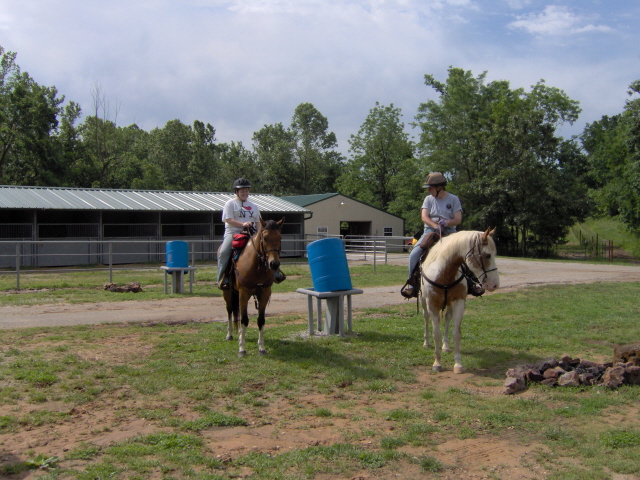 Ashley Muskopf on Major.....on the left
Ashley Muskopf, co-worker to Kathy, on Major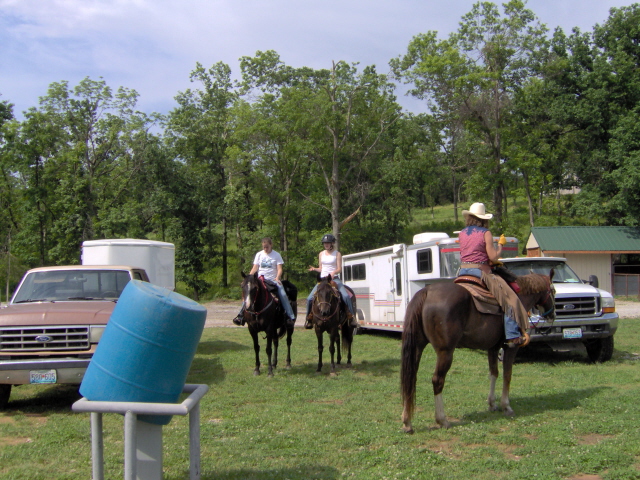 READY TO RIDE!!!!!
Only the first of many water crossings that day.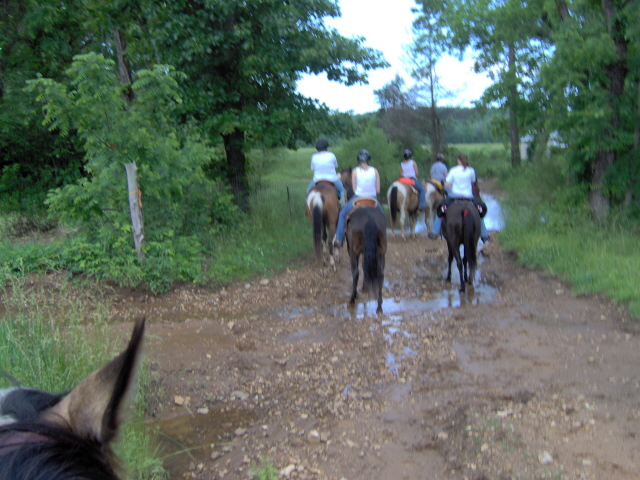 There was a large amount of rain the 24 hours before the ride.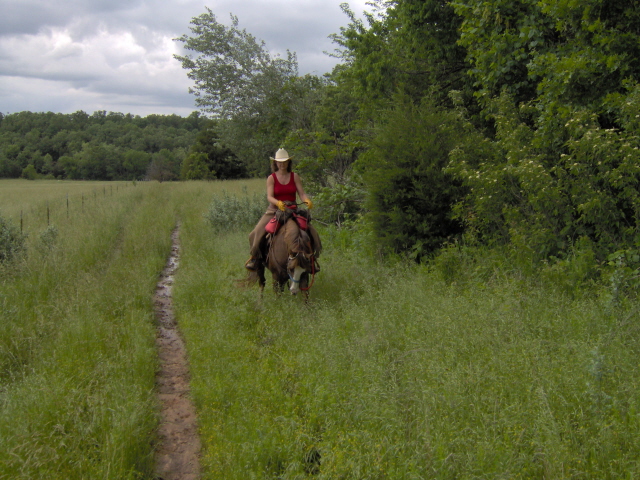 WIDE OPEN SPACES!
Clouds, Mud, and Other Horses on the trail
DID SOMEONE SAY LUNCH!
Ladies were to bring a salad to share, tuna, jello, lettuce, etc
New friends found on the trail!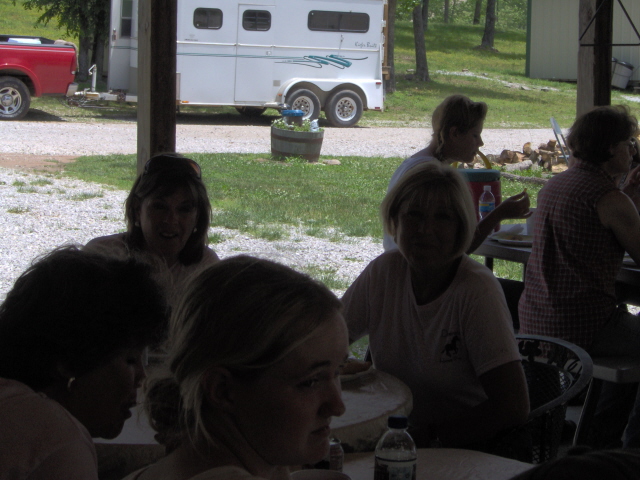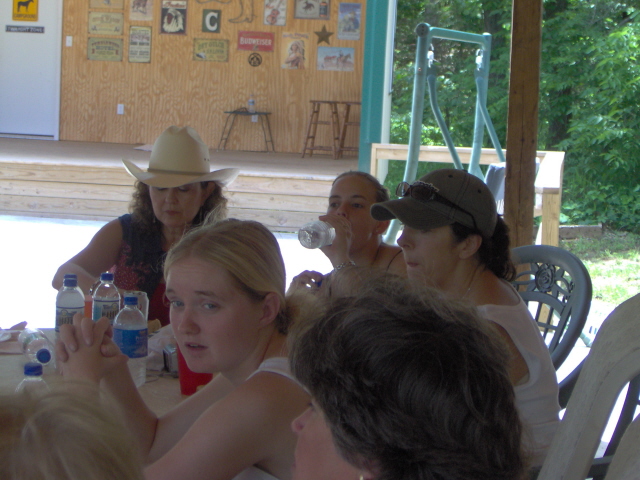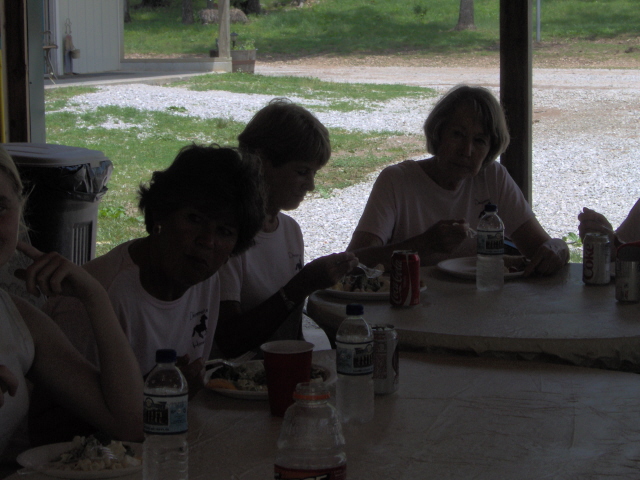 Lunch
Vicky and Ashley at Lunch
Afternoon ride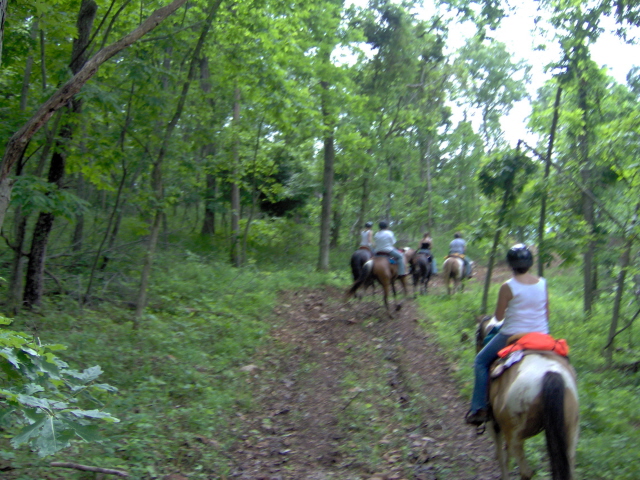 DOWN THE TRAIL AGAIN!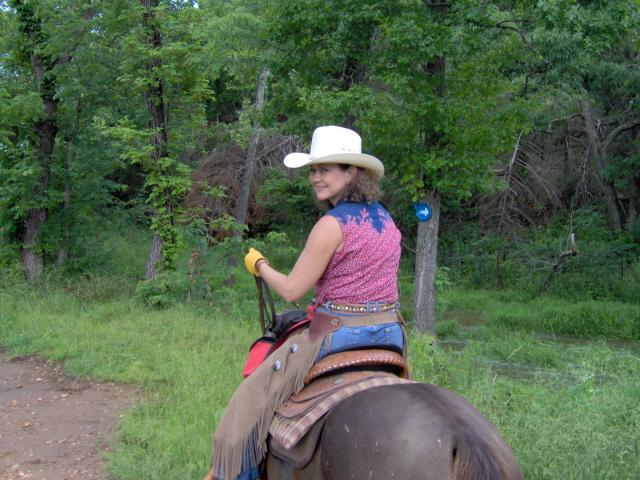 Michelle and Angel enjoying the ride.
Fast moving water under the dam/spillway.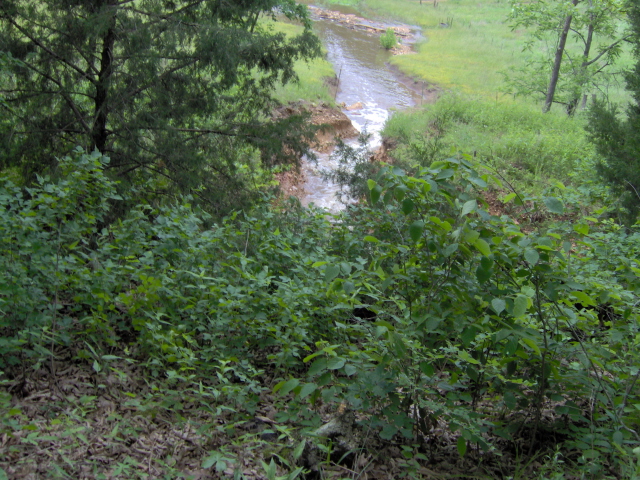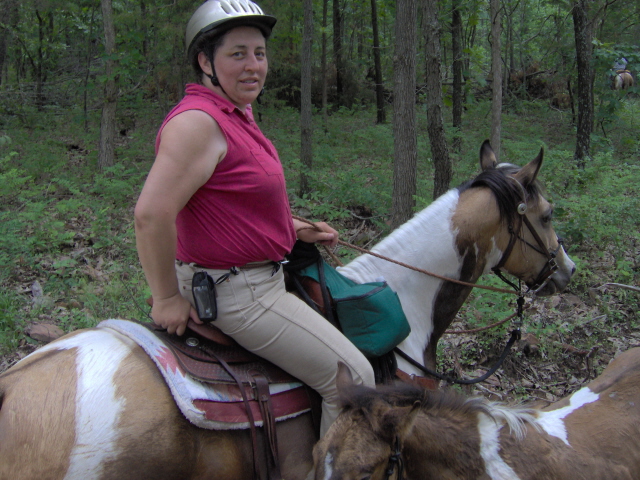 Domino and Kathy (co-organizer) giving Lady a chance to nurse and rest.